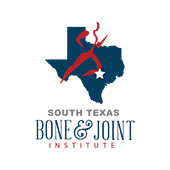 Looking to order our CBD Products? If so, you're in the right place.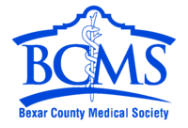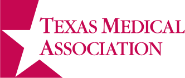 First visit? Download your new patient form.
Meet the Doctor
Dr. Siraj A. Sayeed is a board certified, fellowship trained, orthopedic total joint replacement surgeon, specializing in primary and complex total shoulder, hip, and knee replacement surgery. He is the co-founder and President of the South Texas Bone and Joint Institute, in San Antonio, TX.
Read More
Meet the Doctor
Dr. Julia Pring is a board-certified orthopaedic surgeon with over 10 years of experience in the field of orthopaedic surgery. She performs orthopaedic surgery procedures including joint replacement surgeries of the shoulder, hip, and knee, sports injuries, fracture care, and other bone and joint conditions.
Read More
What We're All About
State of the art research, world-renowned academic training, and extensive experience in the fieldsets Dr. Sayeed apart from other orthopedic surgeons.
View More
What Our Patients Have to Say
"Dr. Sayeed is a great doctor. He saw my mom and took very well care of her. My mom was very happy with his service. He was very kind, friendly, and helpful to both me and my mom. I would most definitely recommend him to other people who have orthopedic problems and his staff is very friendly too."

Zainab El-Sheikh
"Had my 2 year visit with Dr. Sayeed yesterday after hip replacement in 2016. All is well with no problems or setback. I did everything he told me to do for recovery. Very pleased with his professional skills, easy to talk with & pleasent efficiency of staff. I recommend him."

Brenda Wilson
"Dr. Sayeed and his staff were wonderful! Thorough, comprehensive and offering many options for my ankle and hip! Highly recommend!"

Laura Niggles
"I had knee Surgery 2015, I can't complain, he allowed me to choose, what I was ready to do. Knee replacement was a wise choice. But rehabilitation is your job. Dr. Sayeed is one on one with his patient, not a rush .A Great Dr."

Rose Brown
"Honest, sincere and kind doctor. He gave me options and didn't pressure me into surgery like most money-hungry doctors would!"

Shanara Guishard
"Dr. Sayeed was recommended to me by one of his patients (i'm glad). he repaired both meniscus and ACl on my left knee. he was there explaining the whole process and discussing different options before the surgery, and through out recovery process. I highly recommend Dr. Sayeed so much that i will have the same operation on my right knee with him again."

Zring Kareem
"Visited Dr. Sayeed for our 9 year old who had hurt his foot. The services and personal attention we received was fantastic. Dr. Sayeed and his team kept our son calm and made sure he was comfortable. They were timely and the follow up was great. He also followed up to make sure that the recovery was 100%!!!
Great with kids! And great Doctor!"

Avinash Bhakta
"Dr. Sayeed is one of the best doctors I have ever been to. He treated me for my knee pain. After my knee replacement I am able to be active again and enjoy life. His staff goes out of their way to make his patients feel comfortable. Best in town. Don't go anywhere else or take your family anywhere else. Thank you Dr. Sayeed!"

Sheldon Thwaites
"Dr Sayeed is an amazing Surgeon and has such a wonderful bedside manner.
We have been blessed to have him caring for our mother.
Can't say enough to show our gratitude.
Thank you❤"

Linda S
"Great doctor! Very knowledgeable as well as patient and attentive with my dad. Put him at ease and really listened to his issues. Instrumental in getting him back on his feet and helping him keep his spirits up throughout the entire process. Would highly recommend to friends/ family. Friendly staff. Yummy snacks!"

Normaris Rivera
"I've had an orthoscope surgery done for both of my knees by Dr. Siraj and he did fantastic job. Thank you."

Haider Al Kinani
"Dr Sayeed and his staff are wonderful. Had a knee replacement February 2017 and could not be more pleased. Even offered to moon walk for him when being released after 6 weeks. Would highly recommend to family and friends."

Sue Wallen
"One of the most professional and caring Physicians I've ever met. So impressed with the treatment of my wife and the positive results from knee surgery. Highly recommend!"

Steve Tyson
"Dr. Siraj Sayeed is a highly trained, competent and professional orthopedic surgeon. As a physician, I have referred many patients to him, and have heard favorable feedback through them. I have personally been to his office, which is run by a team of efficient office staff."

Fareeha Cheema
"Dr. Sayeed is an excellent caregiver and physician. He's professional, thorough and genuinely concerned about his patients' health. His staff is very nice and professional."

Rob Lisenbe
"I had my knee surgery in March. Dr.kiran reddy Sayeed was caring, knowledgeable, patient cleared all my doubts before surgery and after surgery. I would recommend Dr. Sayeed to all my friends and the people who have knee issues."

Kiran Reddy
"So glad I went to him! By far the best orthopedic surgeon around.
Spent about 35 minutes discussing my issue. Never had a doctor spend so much time and actually listen.
Friendly staff and they made me very comfortable.
I highly recommend Dr. Sayeed"

Moaz Malik
"Dr. Siraj A. Sayeed is a conscientious professional with a great sense of humor. He is caring, attentive, intelligent, observant and patient. He spends time with his patients and listens to their needs. He suggested useful exercises to my friend and did not jump to surgery. His amicable staff will make you comfortable! Thank you Dr.!"

Tashfeen Ahmad
"Dr.Sayeed is a great dr. He has a great personality and great staff. I highly recommend his services. After he did a knee replacement on father his life changed completely for the better. Thank you to the dr. And his wonderful team!!!!"

D l
"A gentleman and thorough professional. He treated my mom and we were very pleased not only with his care but also with the very pleasant and helpful office staff. Keep it up guys. Highly recommended."

Irfan Agha
"Wonderful Doctor. His knowledge and attention to the care of my ankle was outstanding. His bed side manner is far above another doctor I have seen. I recommend Dr Sayeed to anyone seeking the best care for their self or their loved one."

Gwen Henry
"Dr. Sayeed is a wonderful doctor. Our whole family goes to him. Nice staff. Clean office. I highly recommend him."

Jenny Espinoza
"Great doctor. Clean office. Both my parents love Dr. Sayeed. He cares for his patients like family."

William Clarke
"Nicest doctor's office I've been to. All the staff are so friendly. Dr. Sayeed spent a lot of time with me and knew exactly what my problem was. I wish all of my doctor's appointments could go this smoothly."

J.M. Polynice
"Wonderful !!! He is very competent. He completely fixed a knee problem I've had for 9 months. I would definitely recommend him to anyone, everyone."

Shirley Muniak
"The staff is excellent. I wish they'd pick up the phone when it's office hours though rather than always having the answering service pick up."

Carrie Thompson
"I'm seeing Dr. Sayeed for a slap tear in my shoulder. His manners and professionality are above and beyond. I will soon get surgery once I get to a point where I can."

Christopher Marchiniak
"Meticulous & knowledgeable!"

Anna Grassmuck
Our Locations
Proudly serving communities in the San Antonio area.
Address:
5510B Presidio Parkway, Suite 2401
San Antonio, TX 78249
Phone  – 210.696.Bone (2663)
Fax – 210.696.2665
Office Hours:
Monday – Friday: 8:00am – 5:00pm
Create An Appointment
Address:
3903 Wiseman Blvd., Suite 315
San Antonio, TX 78251
Phone  – 210.696.Bone (2663)
Fax – 210.696.2665
Office Hours:
Monday – Friday: 8:00am – 5:00pm
Address:
12413 Judson Rd., Suite 255a
Live Oak, TX 78233
Phone  – 210.696.Bone (2663)
Fax – 210.696.2665
Office Hours:
Monday – Friday: 8:00am – 5:00pm